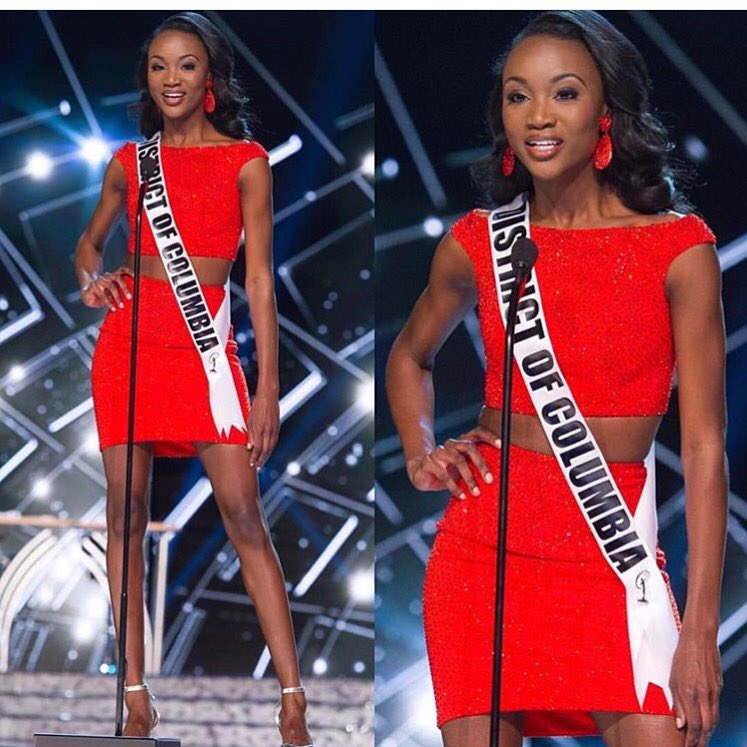 After a long time in history a black girl took home the crown at the Miss USA pageant on Sunday night.
Deshauna Barber, a 26-year-old Army Reserve officer and IT analyst for the U.S. Department of Commerce, won first place over Miss Georgia and Miss Hawaii , the runner-ups.
When asked by judge whether the US government's decision to open up all military roles to women had "put political correctness over our military's ability to perform," she responded:
"As a woman in the United States Army, I think it was an amazing job by our government to allow women to integrate into every branch of the military."
Good for her!!!!!!!!!!