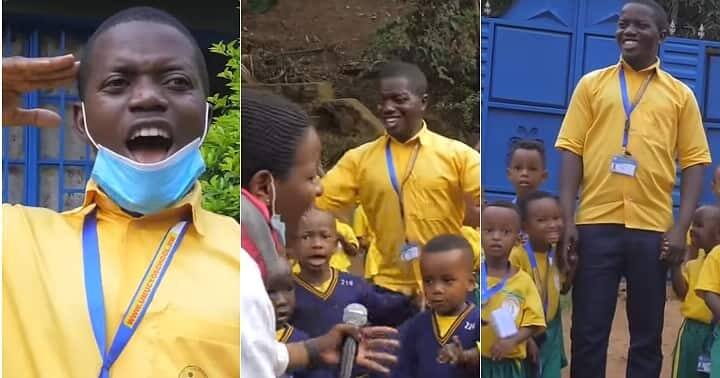 John had a beautiful wife and two children, but as time passed, his wife dumped him and followed another man. She called him a loser.
This provoked John who immediately decided to go back to school and pursue his goal of becoming a great man.
The young man revealed that his parents could not afford to pay for his education during his childhood. Thus, he had to forget about schooling and focus on some other 'hustles' that could fetch income for the family.
Following his wife's cheating scandal, John went back to school and on his first day of school, pupils thought he was their teacher. Despite being mocked over his decision to return to school, John is optimistic that he would finish schooling at 50 and become very great.
John received accolades from netizens
Debbie Fisher: "Congratulations on making your life better. I'm so proud of you. Keep up the good work."
Hey jake:
"Such determination is rare to find. The only loser here is John's wife and I hope he finds a wife with equal determination in life. The ability to get back up and never give up.'' That's really cool."
Vero Bullock: "John has a lot of ambition. I love him."
Barbara Walker: "That's what determination, drive and ambition looks like. Be encouraged. You will attain your goals."
Karen Coleman: "God bless this young man. He has an amazing spirit and determination to achieve his goals. May he succeed and become an inspiring teacher. He will reach many."