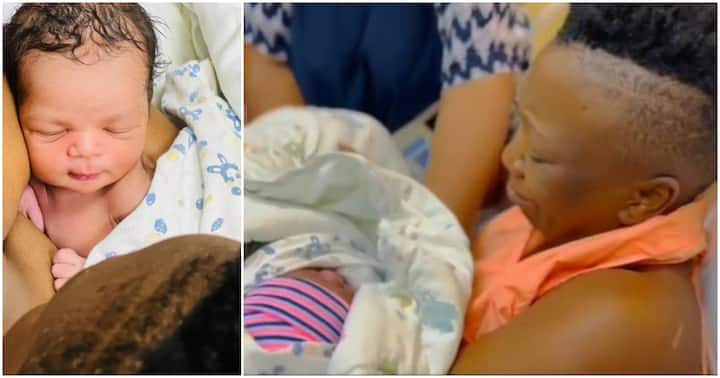 Kenyan singer Wahu has shown that motherhood brings about a sweet feeling of love.
The mum of three shared an emotional clip of her holding her newborn for the first time, and fans couldn't help but gush about it.
Wahu cried tears of joy as she held the child in her arms after delivery as her family surrounded her in the wonderful moment.
"From the moment I knew I was carrying you, I loved you. I've loved every kick and turn you made, the doctors visits where I saw your heartbeat; I've loved singing to you, talking to you."
The power couple shared a video of their newborn daughter yesterday, revealing they had named her Shiru.
She was named after Nameless's eldest sister. They said she would have both African names, just like her siblings.
"This is five minutes after she was born. My first earthly connection with my third-born daughter, Shiru, named after my eldest sister Rosemary according to Kikuyu tradition. We'll also give her an African name soon.Thank you for your prayers and well wishes ! Shiru is healthy, beautiful and very alert . And wifey, MamaShiru did a splendid job to bring her to this world. Mum is fine and excited to start this journey together," the father of three posted.